EASING BACK TO SCHOOL STRESS: WELLNESS TIPS FOR STUDENTS AND PARENTS
The back-to-school season can be a challenging and stressful time for both students and parents.

published on
September 13, 2023
Adapting to new routines, managing academic responsibilities, and handling the pressures of school life can create a significant amount of stress. However, by prioritizing wellness and implementing practical tips, we can ease the transition and foster a positive and successful back-to-school experience. In this comprehensive guide, we will explore additional strategies to promote overall well-being for students and parents alike.
1. Effective Planning and Organization
One of the key factors that was presented in our previous article in reducing back-to-school stress is efficient planning and organization. In addition to creating a schedule to manage time effectively, breaking down tasks into smaller, more manageable steps can alleviate feelings of overwhelm. Utilize digital tools, such as productivity apps or online calendars, to keep track of assignments, deadlines, and extracurricular activities.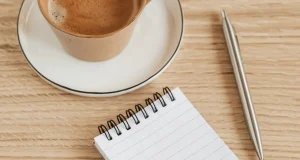 2. Promoting Healthy Habits
To support physical and mental well-being, it's essential to adopt healthy habits during the back-to-school season. In addition to nutritious meals and snacks, encourage hydration throughout the day to promote focus and concentration. Check some of the apps that can help you with that, such as Feel Better by Deliciously Ella, or Water Reminder presented in our previous article. Incorporating regular physical exercise not only helps reduce stress but also boosts energy levels. Consider activities such as walking, cycling, or participating in sports as a family. Furthermore, prioritize quality sleep to ensure optimal cognitive function and overall well-being.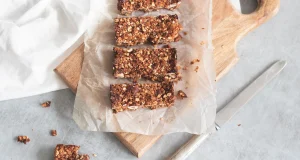 3. Establishing a Me-Time
Whatever overwhelming the new academic year can be, don't forget to establish your me-time. It can be a favorite activity, favorite meal, beauty treatment, or spa visit. Get your mind and body relaxed and forget for a little bit the hassle happening around you. In just 15 minutes of an express massage, the muscles get the much-needed blood circulation and oxygen for relaxation and stiffness relief.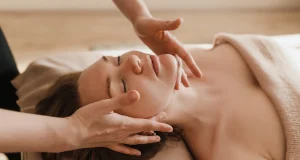 4. Building Resilience
The back-to-school season may present various academic and social challenges. Building resilience and coping strategies can empower students and parents to navigate these difficulties with confidence. Encourage open communication to express concerns and seek support when needed. Practice stress-management techniques such as mindfulness meditation, deep breathing exercises, or journaling to reduce anxiety and promote emotional balance.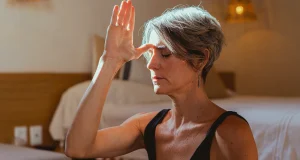 The back-to-school season doesn't have to be overwhelming and stressful. By prioritizing wellness and implementing these practical tips, students and parents can ease stress, foster resilience, and promote overall well-being. Remember to plan and organize, nurture healthy habits, build coping strategies, establish a positive study routine, and prioritize self-care. With these strategies in place, you can navigate the transition with confidence, creating a successful and enjoyable back-to-school experience for the entire family.