HOW TO CHOOSE YOUR TRAVEL PILLOW?
Do you sleep on a plane? Not the best experience… But a good travel pillow can save you from an uncomfortable trip. They will help you catch some sleep and avoid awkward positions. If you haven't found the perfect pillow yet, here are some tips to help you choose yours.

published on
July 26, 2021
Try them all!
It sounds obvious but this is the best advice we can give you. You should try a pillow before you buy it. Comfort is the very important.
At Be Relax we design premium travel accessories that provide a sense of ultimate comfort to dramatically improve passenger's journey. We offer a large selection of pillows from inflatable with soft fabric to memory foam, including microbeads.
It's all about the size
Comfort is important but when traveling, but size is also important.
You never have space in your luggage? We have an inflatable version; but if you always pack light, you can opt for our Hoodie Microbead or Memory Foam Pillows
Do you know: All our Be Relax Memory Foam Pillows come with a travel pouch. Roll your pillow and put it in the pouch, it will take half the space or just hang it on your suitcase.
It depends on your needs
If you always wake up with neck tension? We developed the Neck Therapy Pillow, a pillow that provides a neck massage thanks to its rotating heads. Complete relaxation guaranteed!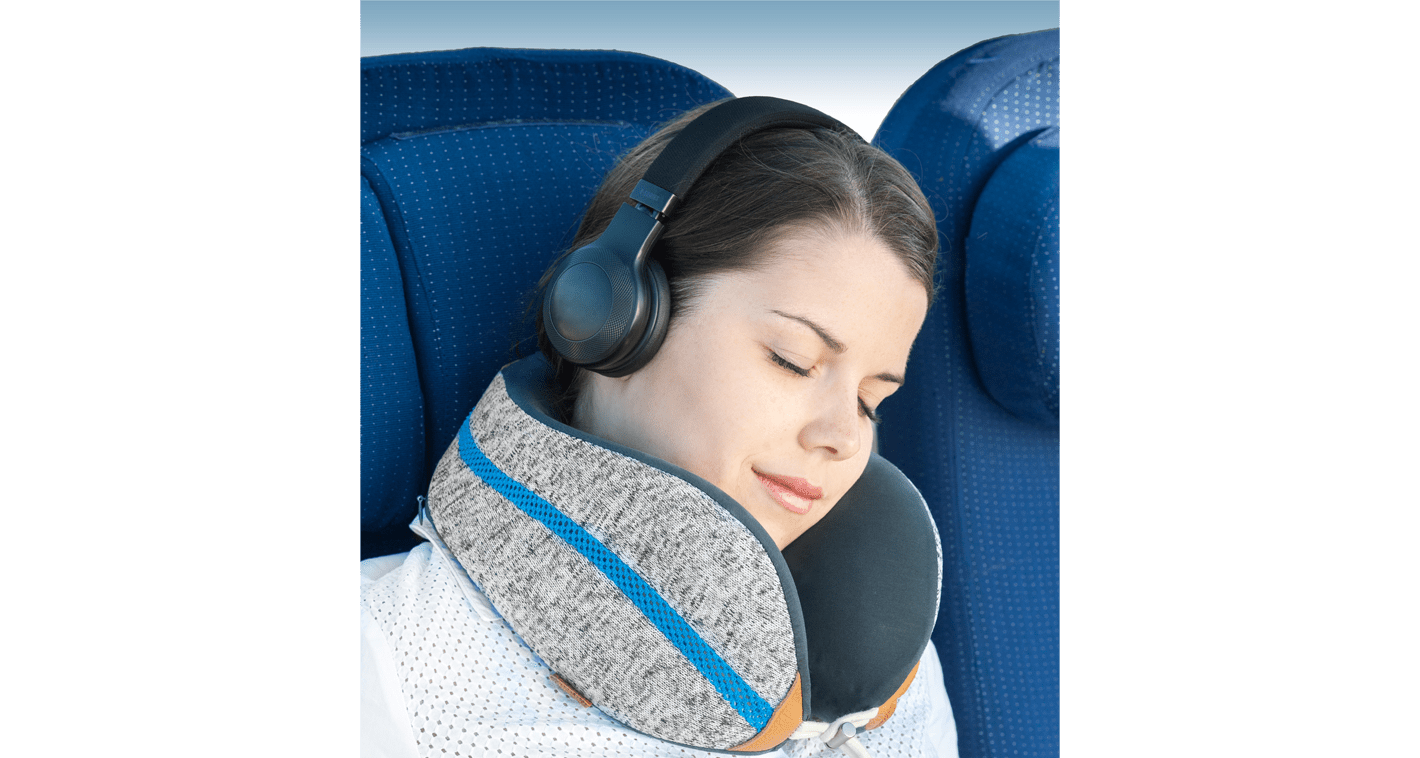 Do you travel with noise cancelling earphones? The Sleep Therapy Pillow is designed for it. It also comes with heat patch and shiatsu ball to help you fall asleep.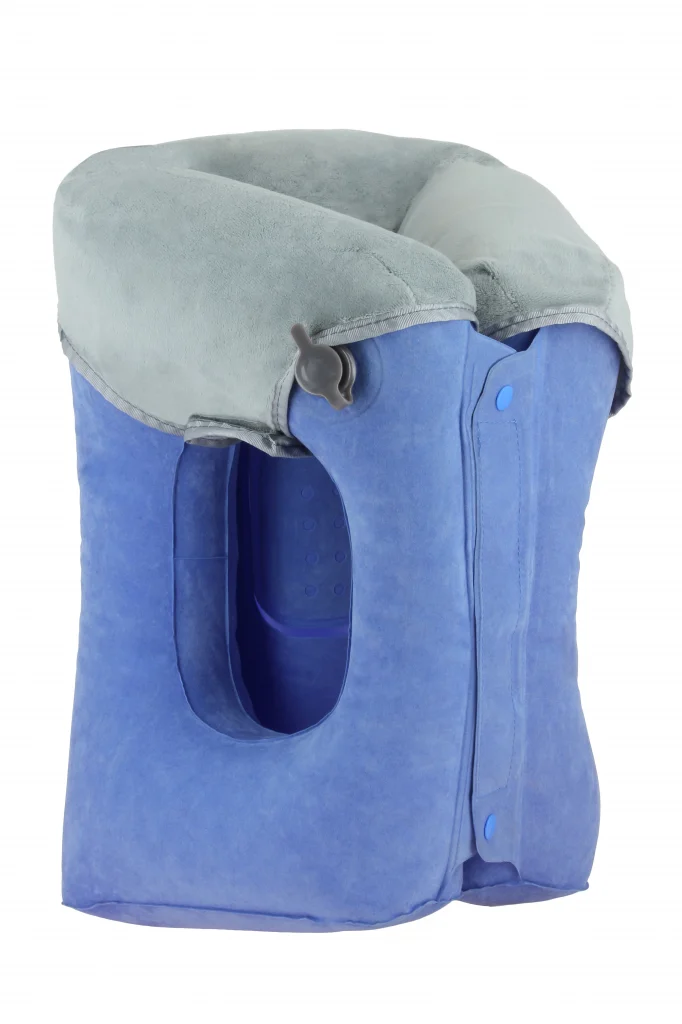 You have tried all the pillows on the market but your head still falls forward? Try our Be Relax Sleep Cocoon. An inflatable cushion that you can place on your seat table. Hug the cushion and put your head on the dedicated hole.
Choose your fabric
If you have sensitive skin, prefer soft fabric than plastic from certain inflatable pillows. You are always sweating on the plane? We have developed pillows with Tencel, a perspirant and soft fabric. For frequent travelers, we suggest a pillow with removable cover that you can wash. At Be Relax, we choose soft fabric for every pillow from inflatable to microbeads and all our Be Relax Memory Foam Pillows have a removable covers!
Find more details on the Be Relax travel pillows on our website or stop by one of our Be Relax spas for a fitting session!