WHAT TO SEE IN DUBAI WHILE VISITING THE EXPO
From October 2021 to March 2022, Dubai, the city who is turning impossible into possible is now hosting the World Expo. This is also the best time of the year to visit as the weather is cooling down! You now have good reasons to visit Dubai and Julie, our Operational Manager who will be your guide, unveiling the most incredible places from her secret pocket list!

published on
October 19, 2021
"An Oasis of Art and Culture since 1998", The Courtyard hosts a multitude of independent and sustainable shops, workshops, restaurants, and much more. Get inspired by its artistic and cultural atmosphere!
Start your first meal in Dubai at Arabian Tea House for the Arabic cuisine and Emirati hospitality! Don't shy away from the exotic choices in their menu, their servers are known for suggestions that satisfy your appetite and soul. It is definitely an iconic site for a complete experience of beautiful environment and traditional food!
Are you thirsty and hungry after being exposed to the high heat all day long? Go to The Tent Jumeirah. This is one of the very few restaurants on the beach where you can liberate your feet on the sand while enjoying the local food, great vibe, and an amazing view of Burj Khalifa! Open 24 hours a day, 7 days a week, come with your friends, family and lover!
Nothing is impossible in Dubai. The Fish Restaurant sitting directly on the beach promises its guests a portal to Greece. You will find yourself transported to Santorini, enjoying outdoor tables, feasting on fresh seafood, with a stunning view down on the Palm! Make sure to reserve in advance as it is often fully booked.
5. Pai Thai
Here is another portal to Asia: Pai Thai! To reach this restaurant, you will have to take an Abra (boat) from the entrance of the hotel. After the mysterious complex waterway, be ready for their stunning Thai decor! As for our menu recommendation:  go for their Degustation menu with 7 dishes and wine pairing (and save space for dessert!).
Do you feel like having authentic Japanese cuisine in Dubai? Head to Maru Udon in Business Bay, a tiny restaurant overlooking the Dubai Creek. You will find a passionate team and their freshly made, 100% Halal udon. They also have ramen and vegan options. It is definitely a tasty address that takes you to Japan!
Your dream has come true: a Yoga session in an aquarium does exist. Atlantis created a sanctum for the yogis, or anyone on the request to ultimate relaxation with marine creatures. You can even head to their outdoor bar for a cup of tea or coffee after the session.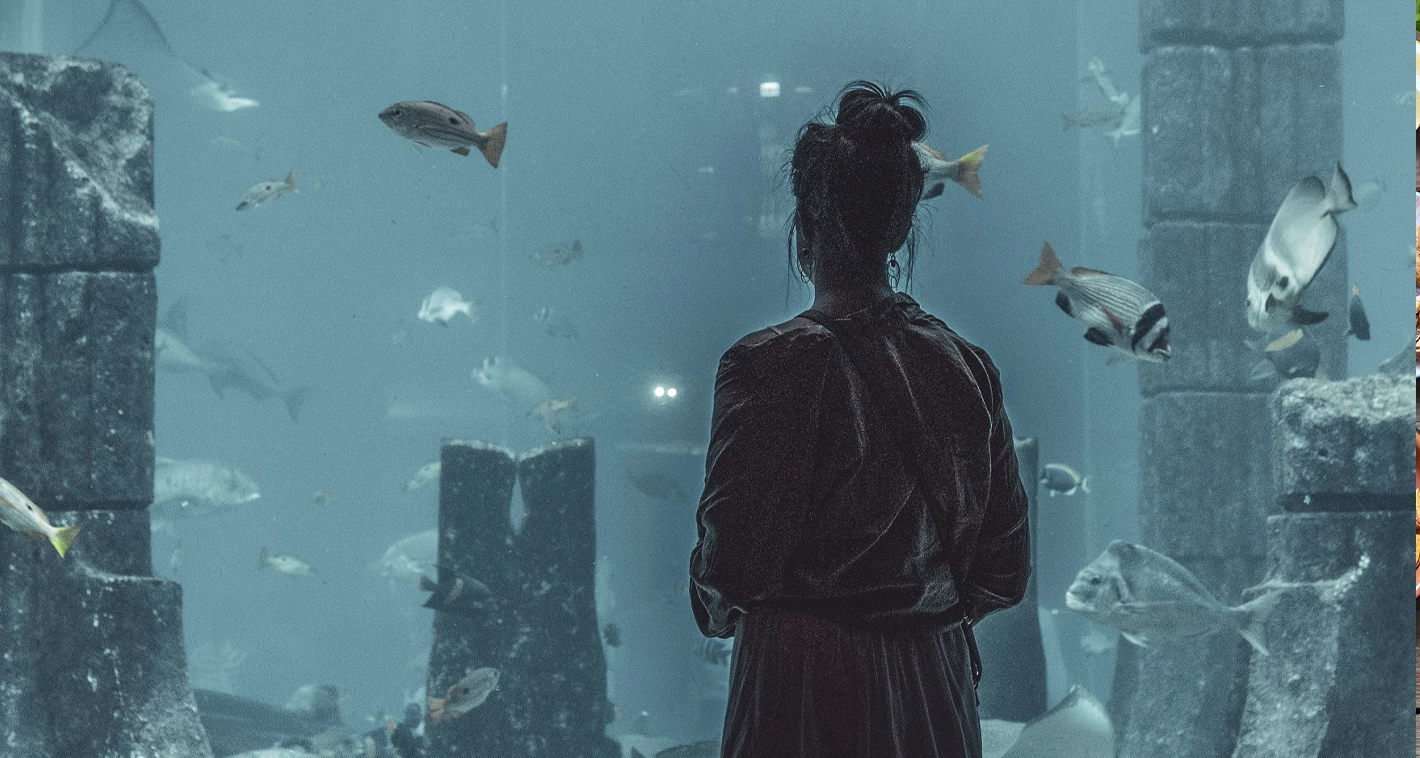 8. The Camel Road 
Julie's secret spot: take Exit 110 on E311 road (highway), from sunrise to sunset, you have a 99% chance to bump into Camels on your way! These beautiful creatures are very friendly, and you can stop to take photos and feed them.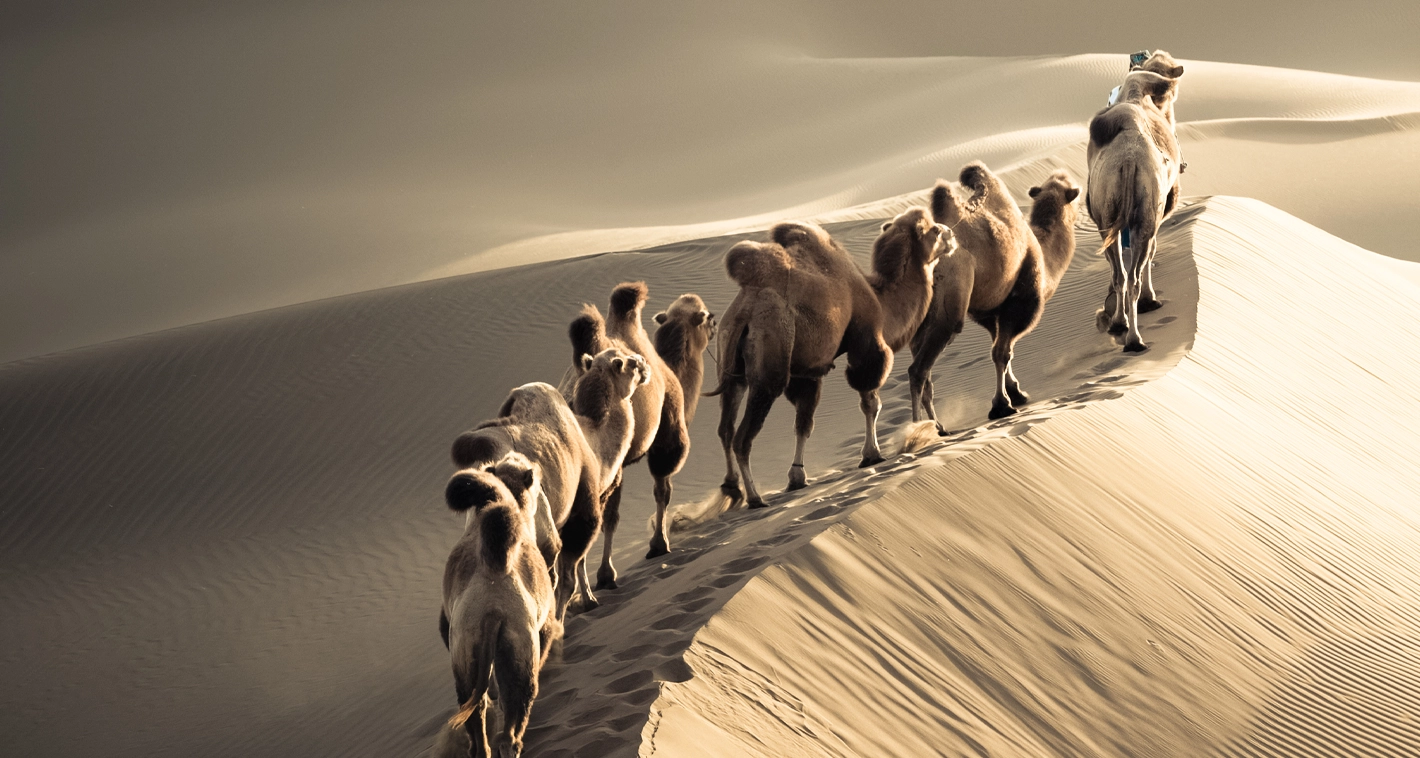 2 hours away from the hustle and bustle of Dubai, the Turtle Beach Bar in Fujairah is a restaurant-bar on stilts on one of the most beautiful beaches in the UAE. White sand and turquoise crystal-clear water, they even say sea turtles are always around when the tide is up.
We are shining the spotlight on this little-known but deserves-to-be Mirzam Chocolate Factory! Little do we know how chocolate is made, here you can follow the whole chocolate-making process behind the glass, and try different kinds of hot chocolate and delicacies in their coffee shop. Just don't forget to brush your teeth before going to bed!
After exploring the city, come to Be Relax' Spas for an ultimate experience before your flight. We are here to extend your magical adventure at DXB airport, Concourse B and D.
Pics: arabianteahouse.cm ; dubai.com ; @shargi.yoga; groupon.ae
Cover @fadi-al-shami