NO MORE NECK PAIN ON THE PLANE
Taking a flight can be stressful. The pressure begins from packing your luggage, arriving at the airport at the right time, going through the security check point without sounding alarms and lastly, finding your seat on the airplane. On top of the long flying hours, neck pains are almost predictable. Don't worry, let us show you some useful tips to upgrade your flying and recovery experience:

published on
November 4, 2021
1. Get up and walk
The most notorious cause of neck pains is sitting in the same position for several hours. Book a seat by the aisle giving you the liberty to get up and move around on the airplane. Not only will it loosen your neck muscles but also your back and legs!
2. Use neck support accessories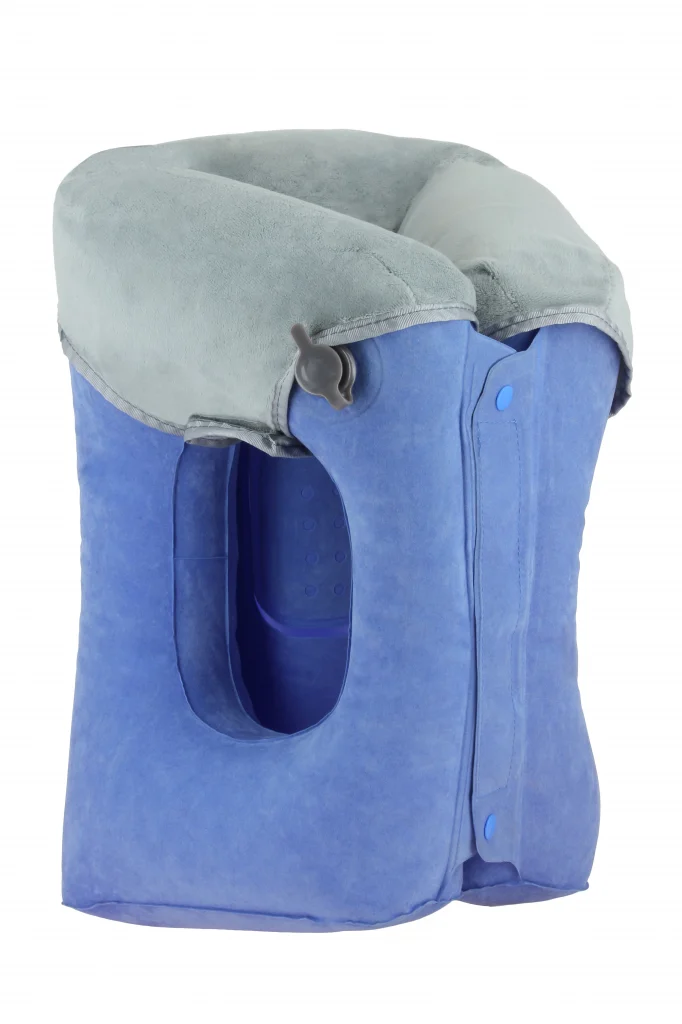 A travel pillow is one of the best solutions. It helps support your neck and avoid a neck strain when you fall asleep on the plane. Select carefully the shape and size that suits you. Be Relax offers a variety of pillows with different materials, shapes, and sizes. And if you are inclined to lean forward while sleeping, you can go for our Sleep Cocoon
3. Stretch out your neck
Simple stretches can help relieve neck muscles in your seat on a plane effectively. For example, you can put your fingers together. Inhale and place your hands behind your head. Exhale and try to put your chin on your chest slowly. Push your hands away with your head gently and take a deep breath 3 times.
4. Use a self-massage tool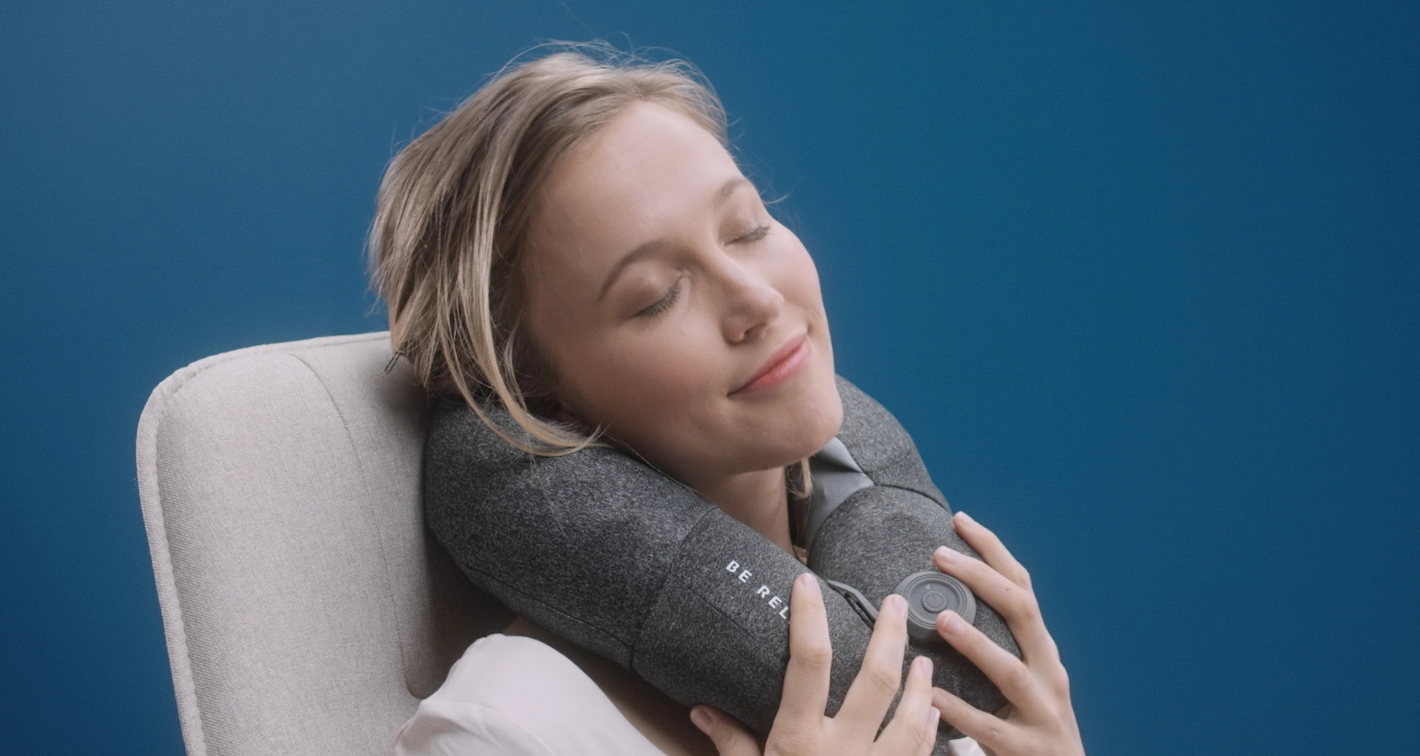 A proper neck massage can improve blood circulation and remove muscle knots. A massager with rotating knobs serves better for this cause. With complete control of the massage intensity, speed, and position, your neck relaxation is ensured during the flight. Try our Neck Roller, a light, compact and manual option, or the Neck Therapy, a 2-in1 pillow and electric massager. They will change your life on the plane!
5. Apply heat / cold treatment
Heat treatment is known to reduce stiffness and the cold to inflammation and pain. You can also apply both treatments alternately to encourage blood flow and better results.  All of our memory foam flight pillows come with a reusable heat patch, which is ideal to place behind your neck when you are in the air. Check out our Pure Touch Pillows for heating & cooling effects.
6. Get a massage with a therapist
If there is anything that can truly relax your neck and body, it would be a real massage before or after a flight. A professional therapist can locate your neck pains and remove the muscle knots with accuracy and efficiency. To enjoy the finest massages by a team of passionate therapists, stop by a Be Relax spa.
In the end, the key to neck-pains-free lies in packing smartly ahead. Select multi-functional, simple but powerful travel accessories at Be Relax to keep your hand luggage light yet compact!