MUST HAVE TRAVEL APPS
Speaking of a successful trip, smartphone apps are essential for modern travelers to arrange any bookings in advance or make changes at the last minute. Here we have listed the must-have travel apps to help you plan a safe, fun and comfortable vacation wherever your next destination is: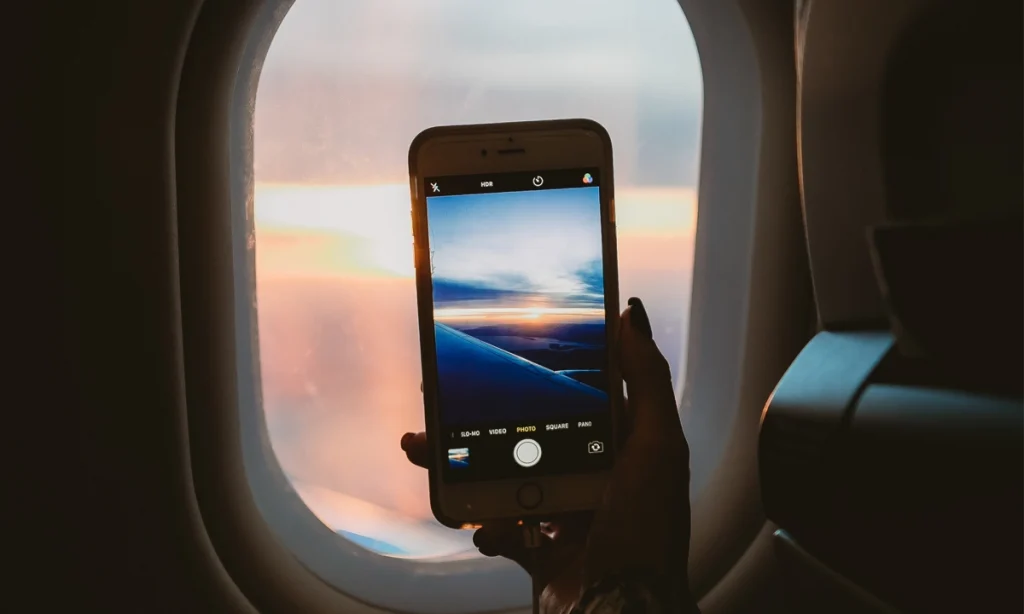 published on
February 16, 2022
TripAdvisor
TripAdvisor is one of the top reviews and travel to go to when you are looking for the best places in town (Be Relax included!). You can find reviews, photos of the place, opening hours, quality,… and easily doge a bullet or enjoy an incredible time. You can also book your hotels, flight, or experiences on TripAdvisor.
Available on: iOS/ Android/ Web
Hopper
Hopper started as a price prediction app mainly for flights and now also for hotels and car rentals: it helps users find the best time to book at the lowest price, with instant notifications and the feature 'freeze' to save time and money. You can also find some exclusive offers on Hopper.
Available on: iOS/ Android/ Web
Culture Trip
It is a travel planning app where you can make reservations for your stays in a hotel and experiences such as yoga sessions or cooking classes. You can also discover secret sites or the best foodie restaurants in the travel guides created and updated by the locals. Now you will never get bored in a new place, just relax and let Culture Trip show you around!
Available on: iOS/ Android/ Web
Citymapper
It is no doubt the best navigation app for travelers and locals: Citymapper provides online and offline maps and gives you a precise itinerary with the estimated time and cost no matter how you choose to commute: on foot, by metro, taxi, or even a scooter! If you are often frustrated by taking the wrong metro exit, Citymapper not only tells you the closest exit, but also the metro car you should get in to get off to the closest exit! It also keeps you updated with the in-time traffic info so that you can adjust your route immediately.
Available on: iOS/ Android/ Web
XE Currency
XE Currency is known for its accurate and trustworthy live currency rates, which allow people to get the best exchange rate for more than 130 countries. It has a user-friendly interface and a step-by-step introduction for new users. Apart from converting the current rates, you can go to the 'chart' feature to see how currencies change today, last week, or even the past ten years! XE Currency also provides a 'money transfer' function for individuals and businesses, combining with the rates checking to easily send any currency to any recipient!
Available on: iOS/ Android/ Web
Mapstr
You have saved many places but it looks like a mess on your other map applications? Mapstr is born to help you organize and save your favorites places and share your customized map list with anyone. For example, you can easily share on Mapstr your ultimate speakeasy bar tour with friends, family, or the world!
Available on: iOS/ Android/ Web
Timeshifter
Are you having trouble adapting to different time zones while flying around the globe? Timeshifter is designed to help combat jet lags by telling you how and when: to adjust the luminosity of your environment, to take a nap or deep sleep, to take a coffee or nothing at all. By following the provided instructions, you can decrease the circadian disruption due to jet lags and enjoy your trip.
First plan for free
Available on: iOS/ Android/ Web
Priority Pass
Enough with those applications which help you travel on the ground, Priority Pass dedicates to bringing all the flying travelers an indulging comfort at the airport. With the Priority Pass membership, you can enjoy the best lounges in the world and benefit from other stores at airports, such as a relaxing massage at Be Relax for free during a flight transit. *only for Priority Pass members.
Available on: iOS/ Android/ Web
Most of these apps are free and easy to use for travelers and locals. Of course, you can always come to Be Relax spas to relieve your travel anxiety with a massage or beauty service. We wish you a bon voyage!