SECRET GLOBAL WELLNESS PRACTICES: NURTURING MIND AND BODY
Embarking on a wellness journey is not limited to a single destination. Exploring wellness and spa practices across the globe allows us to discover ancient traditions that promote harmony, self-care, and nurturing the mind and body.

published on
July 18, 2023
In this article, we will dive into unique wellness practices from various countries, each offering its distinctive benefits. Let us take you on a wellness journey where we traverse the globe in search of inner peace, physical rejuvenation, and a deeper connection to ourselves.
1. Mexico: Temazcal
The mystical Temazcal, a traditional Mexican sweat lodge, traces its heritage back to ancient Mesoamerican civilization. Led by experienced shamans or temazcaleros, this ritual involves entering a steam-filled igloo-shaped structure filled with the aroma of herbs and guided prayers. As the heat purifies your body, the mind is said to become clearer. Check out the video of the south american ritual here.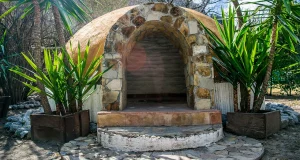 2. Japan: Shinrin-Yoku (Forest Bathing)
Shinrin-yoku, or forest bathing, is a practice that involves mindfully immersing oneself in the healing embrace of nature. By taking leisurely strolls through lush wooded areas, you can engage your senses and forge a deeper connection with the natural world. The tranquility of the forest environment can work wonders, reducing stress levels, enhancing immunity, and fostering creativity. Best of all, anyone can engage in this therapeutic practice, requiring nothing more than a wooded area and an open mind. Check how the forest bathing looks like with additional explanation by renowned Dr. Qing Li here.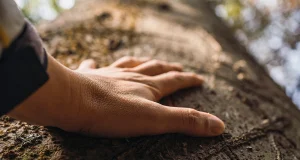 3. Turkey: Hammam
The Turkish hammam tradition dates back to the heyday of the Roman Empire, where steam baths were introduced in the 7th Century. Beyond its cleansing benefits, visiting a hammam offers ultimate relaxation. Whether visiting on a one-off occasion or making it a monthly ritual, a hammam experience is a worthy investment in your well-being and self-care.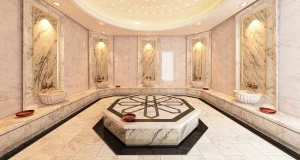 4. India: Ayurveda
For those seeking a holistic approach to wellness, the ancient Indian healing system of Ayurveda delivers an abundance of benefits. Based on the premise of balancing one's unique energetic constitution or "dosha," Ayurveda combines physical practices, herbal remedies, and nourishing treatments. Through pranayama (breathwork), yoga, herbal supplements, and therapeutic massages, Ayurveda aims to restore inner harmony and vitality.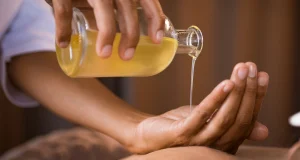 5. Bali: Purification Water Ritual
A spiritual rebirth imbued with mystical Hindu traditions, Bali attracts with its purification water ritual at a holy temple dedicated to the God of water, Vishnu. Participating in the ceremony involves cleansing oneself under the sacred spring water cascading through a series of waterspouts. This divine connection between mind, body, and soul leaves participants feeling replenished and revitalized, ready to embrace life anew.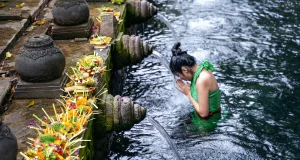 6. Hawaii: Lomi Lomi Massage
Long, rhythmic strokes that ease muscle tension and improve circulation; what sets Lomi Lomi apart is its spiritual and energetic essence. With a deep focus on healing intention and a dedicated, loving touch, a Lomi Lomi therapist creates a transformative experience that leaves you feeling renewed and restored on every level – body, mind, and spirit. Let the ancient wisdom of Lomi Lomi massage envelop you in a profound sense of well-being.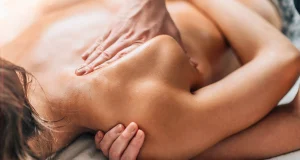 We presented some of the most interesting wellness rituals from South America all the way to South East Asia. Taking care of our body, mind, and soul isn't just a trend of the 21st century. As we can see, the importance was already set thousands of years ago.
Including wellness in your daily life, even with the first little doses, will significantly impact your health, well-being, and happiness. When traveling, get a moment of pampering at Be Relax; you can find us in 16 airports around the world!